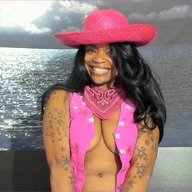 May 24, 2015
6,245
2
13,058
293
40
Twitter Username
MFC Username
Clips4Sale URL
Another quick thought:

Man, I really can't wait for winter be over. I'm definitely feeling like I'm about to lose my mind.
I hear ya! Winter is my least favorite season, because I don't like the cold at all. Yesterday we had a beautiful day where the weather got up into the mid-70s. Then today it got back to being cold and windy again, and I see that it's supposed to snow on Saturday. *Sigh* I am so glad to be back in my warm house right now, and ready to just chill and get caught up on all my shows that I've missed this week.