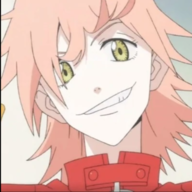 Jul 17, 2017
21
26
96
Twitter Username
Chaturbate Username
Hey guys, I'm a very new model so take my advice with a grain of salt, but I just wanted to share what might help those who struggle with anxiety.

Do what scares you (within reason). That is to say when you have the impulse to crack a joke or assert an opinion or try a new sexy pose that you think people will appreciate, if you feel fear, but perhaps deeper down a desire to try, always, always, always do the thing.

It's basically exposure therapy, you're afraid that you'll get blowback or people don't want to hear what you have to say, and the only way to get rid of that fear and get to a more genuine, unfiltered self, is to take the leap of faith.

It will probably work better than you think, and as your filters fall away, you'll find a more genuine self to express both in talking and in sexy things. From all that I've read and lived, it's been clear that being yourself will draw the right people into your life.

Anyways, I know this may be trite, but this philosophy has taken me from being a loner for 10 years to actually living and having a life I enjoy.

Cheers.