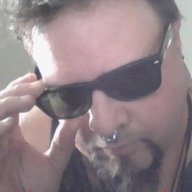 Dec 6, 2021
211
358
31
Twitter Username
Streamate Username
Chaturbate Username
Flipping this around, how do models feel about customer usernames? I mean I've seen some horrific ones. I once used the name of a newly popular Metallica song as my username and ended up ditching it because everyone kept asking if I was into BDSM (presumably involving marionettes)
Okay the Masters of Puppets reference was hilarious.
I don't have much of a criteria for client member names. I like ones that I can pronounce easy. If I can't then I will just call them babe, baby, bro, or some variation of that. They never seem to mind.
However, the name itself usually has no impact on me (though I have seen some sexy ones). What really matters for me is their personality, what they're into and if they are not too shy to get into it themselves.
Someone could have the hottest username, however if they would only sit there and watch, talk very little (at least to let me know how I'm doing) or just expect me to carry the weight of the full thing with little to no participation and while I would give them a good show...I would enjoy it much more with a username that I couldn't pronounce at all but that got into it and interacted if that makes sense.