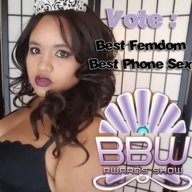 May 8, 2018
23
68
18
Twitter Username
Greetings guys,
I know I am new to this site but not to the adult world. I have been around about 13 years and recently wrote a book.
After SESTA/FOSTA broke though, I decided to release it for free. It can be found at
https://www.amazon.com/dp/B0798H4S5X
but I implore you, do not buy it since I have already given out soo many copies for free. My goal is not to make money on the 250 page book but to help all of us in the adult industry. We have to band together in times like this right?
To get it, I do ask that you DM me (mine are always open) on twitter, as I get notifications better there. My Twitter handle is
@AmberlyPSO
.
Due to getting ready to do a workshop in a few weeks, I can only check in on here a few times a week sadly. If you dm me on twitter though, I do get back to you quite quickly!
If you do want to do something for me, honest reviews on Amazon (you dont have to pay
) are always appreciated!