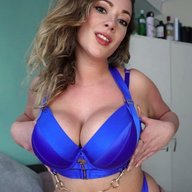 Nov 22, 2021
411
1
786
31
Twitter Username
MFC Username
Streamate Username
I recently had a lightbulb moment where I realised that many of the payments I've been sent on my CashApp from clients may not actually be taxable and I may therefore unnecessarily be paying too much tax!

Obviously where a payment is for a service such as a Skype call/custom video/physical product then it's clearly taxable. But, it's so difficult to find information on other payments in UK tax law - I don't have an accountant so can anyone who does or has experience please help me out here?

For example, I receive payments for things like:
-just buying myself "something nice" (sugar daddy vibes)
-as a prompt to check my messages and reply to them on a different platform
-just for the sake of it to cheer me up if I've had a bad day or help me cover a cost that they know I've spent but never asked them for the money
-paying me higher than my asking rate for my services - e.g. on Skype I charge a set per-minute rate but some customers prefer to pay what they deem to be an appropriate rate, so is the extra considered taxable or not?
(none of these things are solicited by me)

Is there any kind of threshold rule like "only £1000/year from any one person can be considered a gift, any more than that is taxable" or something?

Any advice appreciated - not trying to get out of paying tax but don't want to be paying anything I don't have to!