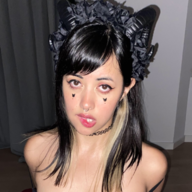 Apr 28, 2021
19
27
1
Twitter Username
MFC Username
So I am new to this CAM sites and only recently started in the past month since my marriage fell apart . I came first for the visual but discovered the emotional side of it with chatting to a woman directly. I read past stories and I would like your opinions. So J met this girl and got her WhatsApp details and we started talking. Was very fun to talk too, I never did Pvt shows or ask any nudes or stuff like that. So of course I ask the question why she CAM, and she told me to get her out of debt. Me being nice or super dumbass send her some money and over the course of 2 weeks cause she had medical and family bills I sent over $20k USD. Now we talk about meeting after covid and she actually send me her passport to prove who she is. She's from near Russia so I can understand as well that there is benefit for her since I'm from Australia. She asked me not to come to CB to see her work and we just keep in touch on WhatsApp.



Now I'm trying to work out if this could be genuine and how I can tell. Now she asked for another $20k to clear her debt which I have no issues sending but I'm thinking to hold off and see how she reacts? What do you all think am I a dumb ass because she only talking to me cause I keep sending her money? I just don't know why she given

me her passport. I try to look in the good in the ppl and feel like I will just be left with empty promises. I don't think I can handle it at this point in my life. Love to hear everyone feedback please!
It's very sweet that you are trying to build a true friendship or relationship with her, but never forget where we are, in my personal opinion there's few close to none camgirls that enter to the industry to "meet new people", we are working, it's true that sometimes we can develop some friendly feelings for one individual more than the others, after all we are not robots, but even so, this is our job, we are looking to profit from this doesn't matter the reason, mine are taxes…what you have to ask yourself is, the monetary investment you are making for her worth what you are getting? Talking over WhatsApp with her, this special treatment, more personal friendship, etc. If it does and you are totally fine with what you have right now with her, then go ahead and keep the investment, but if you think you are gonna get something more for sending her more money…I would re-evaluate what you are doing, because you might get disappointed.