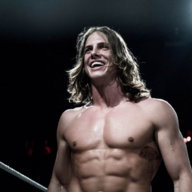 I did bad things, privileges revoked!
In the Dog House
Social Darwinism is a fun idea to play around with.
Very fun. Saw a poster use futile and wasn't going to let an opportunity to go full Darwin pass me by.
So applied to incels long term ...they deserve our thanks.
Cup half full kind of guy. Mr. Brightside over here.