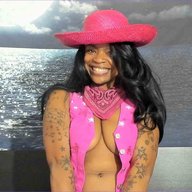 May 24, 2015
2,619
4,939
213
38
Twitter Username
MFC Username
Clips4Sale URL
Also I'd like to add that I've spent a couple of hours yesterday on reddit and few subforums there trying to understand what reddit is and what discussions are going on there - which I've never did before - and I have to say I found these forums very toxic, full of entitlement, bitterness, revenge from both all the parts (men/women) involved. It's a rabbit hole personally I don't want to dive in and it's not the way I live my life.
Speaking of Reddit, part of me is a little glad they got rid of their S U G A R D A D D Y section. Not just because the guys on there were full of shit and not legit, but also because the guy who was the moderator of that section (screen name 'SugarDaddy') was a total fucking asshole. Like not even a decent human being at all.
I remember trying to give him a heads up via private message about one of the members on there who's a scammer sugar daddy who'd scammed me and at least one other girl from there, and this moderator prick's like "So? What the fuck do you want me to do?" And starting talking shit to me. Wow...attitude? I gave the prick a piece of my mind, and he starts calling me "fat bitch...dumb bitch...fucking thot, etc." I fired back at him (via PM), and that's when he decided to ban me from the S U G A R D A D D Y section altogether, and message me "Enjoy, cunt."
Prior to that, I'd seen the way he'd spoken nastily to other women on there...even removing some of their posts when they said something to him that he didn't like. Of course he went back and deleted those posts of his real fast when he knew I was getting ready to attempt to report him to Reddit.