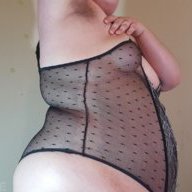 Jan 31, 2018
353
473
63
21
Twitter Username
MFC Username
Streamate Username
Chaturbate Username
Clips4Sale URL
So, I'm finally finally FINALLY able to upgrade my internet plan where I live (Currently on ADSL, my upload speed is like 0.8mb on a good day) and Fibre becomes available next week. I want to stream on Streamate or Chaturbate, in HD 720p. I believe my laptop is capable, but I'm not sure which internet speed to go with.
I know better is well, better, but I don't want overkill if I don't have to.

Should I choose the 10mb upload/50mb download or the 20mb upload/100mb download package?