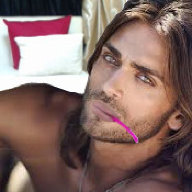 I did bad things, privileges revoked!
In the Dog House
Feb 23, 2015
3,862
4,249
693
On again off again smoker over the years. I might smoke daily for shorter periods, then go months (sometimes even a year or two) without smoking.
So a few months ago, I smoked through a half oz. and I noticed I had mild stomach cramps. Didn't really think it was related to the mj. Then a couple days ago, a friend who had been smoking the same stuff told me he was quitting, the cramps and nausea were getting too bad for him.
Today I ran across this story...
https://pittsburgh.cbslocal.com/2018/09/21/cannabinoid-hyperemesis-syndrome-emergency-room/
According to this, it only affects people who have been smoking daily for extended periods; the cramps I had a couple months ago started up immediately-- I hadn't smoked any for about 9 months or so best as I can remember.
Anybody else experience this? Is this common knowledge that just somehow flew under my radar over 3 decades of dabbling with weed?