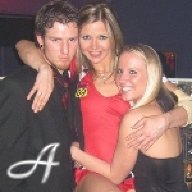 Jan 12, 2015
32
24
103
Twitter Username
I'm a cam promoter on Twitter so I tweet and retweet models when they log on. I see a lot of models tweeting their room link, but less than 10% of them are using their affiliate links to earn extra income.
Most cam sites have an affiliate program. If you get people to join through your affiliate link, you earn a percentage of all sales, for life! It can be great passive income without being online yourself. I've put together this guide to show how easy it is to utilize this passive income source.
Chaturbate
: I'll start with CB, since it's the easiest one. When you're logged in to CB, scroll to the bottom and click on 'Affiliates' - Then click 'Linking Codes.' - Scroll toward the bottom, under 'Program: Revshare: 20% of Money Spent' find the link that says 'Your Chat Room (even if offline)' - Copy & paste that link. You can paste it into a link shortener like
Bit.do
. When a new user registers with CB using your link, you will earn 20% of EVERYTHING they spend, for life. Get as many people signed up as you can!
MyFreeCams
: Ok, with MFC it's a little more complicated, since MFC outsources their affilate program. It's run by a company called CrakRevenue. Just create an account with CrakRev then go to 'Offers' & search for the MyFreeCams program, Revshare Lifetime. You will earn 20% of all token sales for life.
When you have the MFC affiliate link, just add '&model=YourScreenName' to the end of it. That's your affiliate link to your cam room. You can copy & paste it into a link shortener like Bit.do. Here's the
link to CrakRevenue
.
Streamate
: As you may know, Streamate recently won best overall adult cam site AND best adult cam affiliate program in the Adult Webcam Awards. You will earn 30% of all money spent on Streamate, for life. To get yur affiliate link you have to sign up at Mtree.com and go to My Account > Linking Codes > Revshare Cams > Model Bio Page. Once you have your affiliate link, you can paste it into a link shortenerlike Bit.do. Here's the
link to Streamate/Mtree
.
You can do this for other sites too such as
LiveJasmin
.
Best Strategy
: Buy your .com name & point it to your cam room affiliate link. Just an example, if your screen name is MaryMcFly, then you can register the name marymcfly.com for $9 / year at
Namesilo.com
. (They offer free privacy.) Get the name and set it to redirect to your affiliate link. Cam on more than one site? Get 'marycb.com' and 'marymfc.com' - Point them to your affiliate link to your room, then just tweet your domain name. Encourage people to join the site through your link and you will earn recurring income. I'm happy to answer any questions about any of this