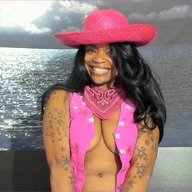 May 24, 2015
6,247
2
13,064
293
40
Twitter Username
MFC Username
Clips4Sale URL
In all honesty if I was told something like that (effectively sexual slavery) I would report it to the site date, time and with saved transcripts!

If it is true, the guy needs to be cut loose from the site (at the very least!!).
If it is false, then the model needs to be cut loose for being so dishonest and generally giving cam models a bad name.
True. But it doesn't sound like either of those shady dudes came from a cam site. He said the Hong Kong guy is from a "languages app," so this app is where he should be reported.