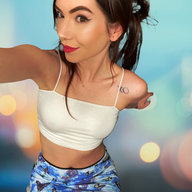 Aug 11, 2017
2,373
9,039
163
A thread to recommend movies or to discuss good films! It can be something you've seen recently or something you haven't seen in awhile but has stuck with you. To be nice, if discussing a film let's make sure to put any potential spoilers in a spoiler tag or appropriately mark it!

I'll start. I just finished watching The Wailing. It had me pretty much glued to the screen for the entire two and a half hours. I'm a huge horror buff and probably a bit desensitized to the genre by now, but there was definitely some parts that had me unsettled. It will definitely leave you thinking about it afterwards.

One I watched awhile back that has stuck with me is Midsommar. I know it got mixed reviews, but I personally enjoyed it and think it's one of the best recent arthouse films I've seen. The cinematography is amazing and possibly my favorite aspect of it.

I could definitely recommend more, but let's start with these!