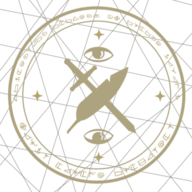 Sep 30, 2013
576
265
173
39
Twitter Username
Chaturbate Username
It is well known and common practice among models (and some web designers) to "revamp" a model's profile page (or bio page).
No, I am not talking about cloning which in this context means 100% similar design and content but re-using the same code without permission.
On this "issue" there are different opinions, mine is somewhere in the middle.
There are models who invest knowledge, time, money and long exhausting hours in editing their personal profile/bio page and there are models (and web designers) who use the other's hard work for their benefit.
It is moral? Emmm nobody cares about morality this days (especially in this context).
For the first time I saw a reaction, I remember 3 or 4 years ago when NikiSkyler (MFC model --- a brand now) had to add a notification on her MyFreeCams page regarding this issue
Some time ago I was contacted on Twitter by some users (among them another collaborator JennyBlighe) with a
similar story
... so called web designers and other models ripping off codes.
Personally I don't give to much importance to this aspect because of two facts:
1. the markup is open source, nobody owns the code
2. MFC (at least) has a very straight forward policy, terms of use and other documentation which mentions that ANY and ALL content you add on your profile page (images, texts, graphic components, designs) are their property.
To shorten the topic, yes I see you are already bored to ... tears...
There is a smarter way to use another model's code without being rude.
If you change at least 70% from the visual aspect, host images and add your own content, nobody is entitled to make the affirmation that your design is a ripp-off.
Friendly suggestions:
- avoid design burn-out
- try to be as original as you possibly can with your visual design/content and not a xerox machine.
- if you want to mention and give credits to the original profile owner (kidding right?! ...) you can add a CSS comment like this.
/*** My profile page is inspired from bla bla bal
*** And it is redesigned by me
***/
This css comment will not show/display on your profile page and work only on CSS
For HTML the comments look like this
<!--- My profile page is inspired from bla bla bal
And it is redesigned by me
--->
Now, even if it is a rude (but so common) action at least some sort of credits are in place so nobody will "DMCA" your a*ss because of it.
If you find this topic useful , or least not 100% boring let me know, if not... emm... there is an emoticon there with a pill... I don't like it but I'll get the hint
Well, best of luck to y'all