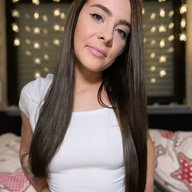 May 30, 2020
141
315
31
Twitter Username
Hi guys !
I would like to discuss the following topic with you. I think a lot of you have noticed that it is difficult on the sites at the moment and that it is incredibly slow. When I'm bored, I sometimes click through the cams and see more and more models from my country who make their tip menu extremely cheap, in the hope of getting more people to tip. But a model really shocked me today with her statement after a user asked why she got everything so cheap. Her statement was

"Because I am real and honest and don't want to pull the money out of the men's pocket"

I mean seriously? She makes it even more difficult for the other models, or am I wrong? That's our job and with cheap prices you attract even more of the cheap users. I have attached the tip menu of this girl, what do you think?
Last edited: