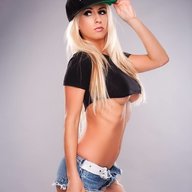 Cherry.TV
Industry Representative
Dear AmberCutie models,
In light of recent events impacting Ukraine (and thus many of our active models!), Cherry.tv has started our Support Ukraine Campaign. 🇺🇦
If you are a model based in Ukraine, you may opt to show the Ukraine flag in your room, and we are also rolling out Ukraine action gifts (50 or 500 tokens).
If a customer sends you one of these, you will earn as usual, but we are donating 100% of our share to Ukraine relief efforts. Learn more here
https://cherry.tv/cherrytv-supports-ukraine
For more about Cherry.tv follow our usual thread
https://www.ambercutie.com/forums/t...the-webcam-industry.39665/page-3#post-1136650
One Love,
Zuzana