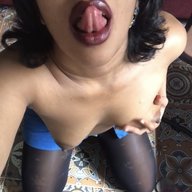 May 5, 2020
185
250
16
Chaturbate Username
Today I logged into my OF to see $48 missing. After some investigation I discovered that the user "Cole Owens @pretyflywhteguy " had reversed a payment for a video as well as his subscription.
What the actual fuck??
This asshole subscribed & had access to months worth of content. He then asked for a particular video which he paid for
and enjoyed!!

So why has the payment reversal been allowed? This is a dangerous precedent that puts us, the models at risk because what this says is that viewers can subscribe, enjoy content, purchase premium content and then get their money back while we, the models, suffer the consequences. This has already been a mindnumbingly slow month and I've only just managed to pay my bills so this $48 deduction is a huge blow!
I've written to support explaining the situation and requesting they not just reinstate my money, but ban this guy from OF