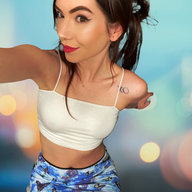 Aug 11, 2017
2,079
8,351
163
I just thought I'd post it and the next poster would post something about how they always make sure they have clean boxers on before they go pvt. And we'd all laugh.
This contradicts what you previously said >>>
Wow, went out for the afternoon and got cruficied as expected.
Either you knowingly tried to bait people into giving you negative feedback for attention or you're completely oblivious.
My bet is on the former.