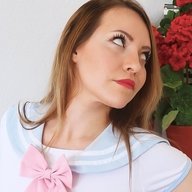 Jan 14, 2017
105
79
63
Twitter Username
MFC Username
Chaturbate Username
I have a customer who has purchased a video, one that is available for purchase on ManyVids, directly through me at discounted price.

The video was shared to his email via Dropbox promptly as well as to two of his ManyVids accounts via the free MV link to which have been, for whatever reason, deleted/suspended. He had requested I upload the file once more to Dropbox, which I did, but I notified him I would only be able to keep it uploaded for a few days due to space restrictions and use requirements for other buyer's videos and requested him to promptly download the file.

He has now contacted me again via email asking if the file is still view-able on Dropbox and requesting another email share. This is getting a bit out of hand as he has messaged me multiple times for me to share this video file to him as well as update requests on me getting the video uploaded to my Dropbox.

At this point I'm at a loss as to what to do. Should I share it with him again or should I have him pay for the video a second time? This is frustrating and I don't want to be unfair to a buyer, but I also don't want to be walked all over. At what point is it a respectable decision to draw the line?