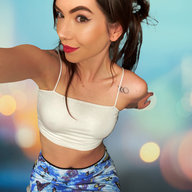 Aug 11, 2017
1,008
3,515
113
Okay, probably should have posted this at the beginning of the month , but does anyone else do 31 days of horror films in October? I try to stay on top of it as much as possible, haha.
So far:
Day 1: Gerald's Game
Day 2: Train to Busan
Day 3: Lake Mungo
Day 4: The Witch
Day 5: The Visit
Day 6: Cabin Fever

What horror films do you recommend or have watched recently?