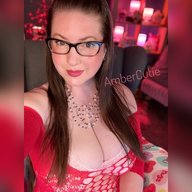 ACF Owner & Admin. (I don't work for CB.)
Staff member
Cam Model
Mar 1, 2010
29,961
9
124,361
0
Twitter Username
MFC Username
Hey there, ACFers!
The time has come to move to a different forum platform which will allow more features and easier functionality (and look a lot nicer, to boot!) I just wanted to put the warning out there that as soon as this weekend, there could be lengthy downtime while we make the transition.
Ideally the transition would start this coming Saturday afternoon, working out the kinks through the remainder of the weekend. Make sure you're
following me on Twitter
, as I will make posts and updates there when the board comes down for maintenance.