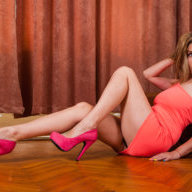 Jun 21, 2017
604
361
143
Twitter Username
MFC Username
Chaturbate Username
I only got my temporary card back then when i signed up. Thats the Trucash cards which don't work anymore. And i also signed up for the SEPA Card back then, still waiting till this day.

So right now i don't use paxum because i have no card to use probably for many many month more...

Paxum Prepaid Card (SEPA)
000000XXXXXX0000


Submitted (Submitted on 2018-10-24 05:31:45)
This process can take up to 10 business days. Total Card delivery time to receive it is approximately 6 weeks

0.00​

0.00​

0.00​

Updated:​

2018-10-24 05:35:37​

Submitted in October 2018 with Card Number 0000? Support told me that i am signed for the Sepa Card but they still have issues sending them out or even print them. I don't know why but i guess they still don't have a solution for the SEPA Cards for Europe. The Union Cards are not available for me in my location according to Paxum.

They told me i can withdraw funds via Wire Transfer but the fees are to high, so i don't use it anymore until something happens.
I did receive the SEPA card, it was aswell submited sometime in ocober last year, got it march this year....