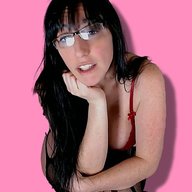 Dec 19, 2019
1,703
2,906
36
Twitter Username
Streamate Username
ManyVids URL
Clips4Sale URL
There are some benefits, no doubt. But, like anything there can be negatives as well. The biggest ones being

addiction

and

rage

. Both of which I have experienced in my child, as well as other parents describing similar issues. Of course, not everyone who plays experiences these. But, they are real, and it's increasingly becoming worse.

It's also very telling that tech leaders

limited their children's screen time

. Makes on think that while they say the benefits of technology, they also saw the inherent dangers such as unhealthy attachment to them.

It's great if the games helps out with certain conditions, so long as care is taken to not overdue time. There's a lot of other things one could be doing instead that may give the same effect. But, I think it comes down to endorphin releases and how the brain reacts to the stimulation and the decisions they make from it.
I have not read any studies on the quantitative effects of different activities for neurogenesis. So I have no knowledge upon which activities are "better" give you a faster bang for your buck. Some people are predisposed to rage and addiction sure. I never do anything but laugh and joke around with my team when we are losing, we don't get like that. Maybe just playing alone, it could get like that, but we are all connected, and positive. Our group doesn't go there. And I certainly cannot imagine anyone throwing anything, and remaining on our team. That's a hard No.
I'm sorry that you and others have had these experiences, I cannot imagine getting that worked up over a video game (in anything other than total jest). I wonder what the research says about the percentages of people who have those affects from them, vs those who do not. That would be interesting. I would love to know if that is more a minority of folks, or if it is as widespread as a lot of anxious and negative people seem to claim.
I mean is it half empty or half full? I say half full.
If anyone in my house threw or broke an item over a video game, there would be serious repercussions. I don't tolerate that kind of behavior at all.