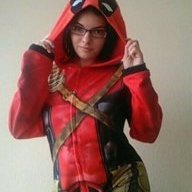 V.I.P. AmberLander
Inactive Cam Model
Jun 16, 2012
9,169
23,464
1,593
34
Twitter Username
Streamate Username
ManyVids URL
He started off great but in a similar way to how he took Sherlock downhill from an amazing start he was quickly doing the same with Doctor Who. The last few seasons have had a few highlights but a lot of low points too.
A friend and I actually watched Sherlock together, and had a game of guessing which episodes/parts of episodes were written by Moffat. We'd get genuinely surprised if an episode we found rather good had the name Moffat tacked onto it.

We didn't find many hah.