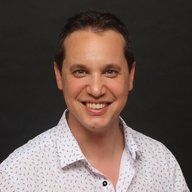 Nov 7, 2016
2,154
2,501
163
Twitter Username
Hi, I am delving deeper into the digital advertising world and studies, so I can only see it fit to share the knowledge with my favorite community.
I have a few apps, insights, and processes to recommend, however I will start by asking which topic would you like me to tackle first:

-Scraping data from social media (in a legal and non invasive way, no foul play moves here), this can really assist understanding how to reach out on a data based approach.

-Search engines, paid ads, and organic traffic. What's the difference and who cares?

-Measuring, metrics, and analytics, the insights that the market places we work on don't share with us necessarily.

I feel like the big websites left many models and affiliates to a DIY oblivion, and as a student of digital marketing, I'd love to challenge that paradigm, with the little knowledge I have to share.
This doesn't negate the fact that there are expert marketer models on this forum already, it's just my way of trying to give back to my people.
I'm a great believer in DIY, but I'm also a great believer in sharing. I don't think that it's okay for Amazon Sellers, and Google Advertisers, to have huge data bases and courses available online, while we have to settle for much less in our community.
Feel free to suggest, grill me, etc. Love and respect, and I'm looking forward for your feedback.