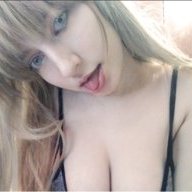 Aug 24, 2017
17
9
16
Twitter Username
MFC Username
Hey y'all. first im sorry if its not the right subforum... im having a really hard time, went back to camming after a long hiatus thanks to the FCP situation, contacted streamate to ask a question about ratings and got this reply back...
Hello,
This performer account with Streamate has been closed permanently.
The reason for this is due to site policy violation and /or participation in fraudulent/failure to report fraudulent activity. We take this very seriously and this behavior is unacceptable. As such, you are not able to have any accounts with us going forward.
Thank you for your understanding.
Streamate Performer Support
smsupport@streamate.com
I dont know what have i done wrong! i can still access my account and stream, also havent received any message in the mail linked to my account/or the account per se (i put my work mail for the ticket by accident) im so confussed! also, what the hell is fraudulent activity? i wasnt involved in any fraud that i know of D: a guy told me that he add me on skype and found it thru another site but i told him that i wasnt able to talk about that cos its against the rules, and another one sent me his email... but i didnt contact him! cant control what other people say in my room... may that have been the reason? i dont know im desesperate, just trying to understand, this is my only income.
A guy told me "roleplay: how much will it take to sleep with you irl?" and i told him, k this is a roleplay right? dont wanna get my ass banned how cute are you? or some random shit like that and then kept the show going in another direction, may that have been the reason? i dont know sounds pretty unfair! i dont even tell the true about where i live! D: im desesperate, im banned if i can stream from my account? i dont understand anything rn u.u