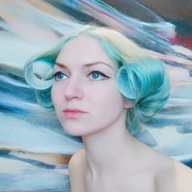 Jul 22, 2018
32
50
23
Twitter Username
MFC Username
Chaturbate Username
Hello everyone!
My account is Lore_Shane13
I have been trying to verify myself as a model on CB for 3 weeks already and all in vain. They don't accept my ID and the reason is not the quality of the pictures, because they are clear and valid, but is that my "region is restricted". I have been messaging to CB support a lot of times, but they only responded "I'm sorry, we're not able to help you on this matter". I asked what region was restricted and I haven't got any answer to that question at all.
You see, I am working from a different account right now that is registered under a studio, and I wanted to create a new independent account I could start working with in the shortest time. I told that to CB support and they wondered what account I was working from at the moment and still did not answer my question about the region restricted. I did not tell them my current account because I didn't want to have any problems with the studio (they might blackmail me). But still I didn't get any help or at least info about the problem that hinders my verification.

So my question is about the regions that are restricted and what people can do it.
Last edited: