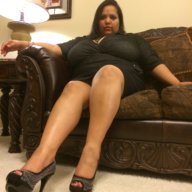 Sep 20, 2015
59
32
53
Twitter Username
MFC Username
Streamate Username
Chaturbate Username
I have an Instagram and just linked it to an unrelated Facebook account to make it Public Figure.
Even before that I saw a few people I knew under suggestions. I blocked them.
None of these people are in my phone.
I am not on any of their Instagrams.
These are family and friends. I have no idea how instagram is suggesting them to me.
Now I'm wondering if its suggesting my Instagram to them. They have Instagrams.

Not only that my biggest worry is will Instagram somehow give them my personal facebook even though I didn't use my personal facebook to sign up?
All of the people they keep suggesting are off of my Facebook family and friends. Is there anyway around this. I don't have that many followers on Instagram.
I have a little over a thousand on Twitter but less then 300 on Instagram. I want to keep Instagram but what am I to do?

Please help any tips for safety would be greatly appreciated.
Does anyone know HOW they are suggesting people from my personal Facebook? Also what I can do to stop them from doing that.? By the way I unlinked the business Facebook.
I don't want Instagram suggesing my family and friends to members. Or them suggesting my personal Facebook to members either.