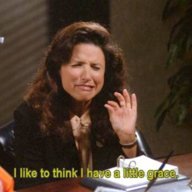 Oct 21, 2017
20
4
1
Twitter Username
MFC Username
Streamate Username
Hi! I just started on myfreecams and I have some questions for you veteran models
1) I was wondering if you have direct deposit can you request to have your payment sent anytime once its reached over $20? Or are there exact days that everyone gets paid whether they have direct deposit or have checks sent? right now it says the payment period ended 9-28-2017 and it's October 21st.
Also, the site changes the tokens into dollars for us and sends us our payments in dollars to our direct deposit accounts or through the mail, correct? Or are we responsible for changing the tokens into money? and if so where/how do I do that?
2) So I enjoy playing videogames, mostly on my nintendo wii and thought it might be fun to link that up somehow and make that into a show, however would anyone know how I could go about linking up a nintendo wii playscreen to a cam of me playing so that one of the windows of me playing the game and the other window of the actual game could be playing at once, maybe one screen smaller in the other larger video screen (I hope that makes sense). I also have Steam. Does anyone have any experience with playing games while camming? Was it a good experience for you guys as in did you make a lot of money doing that or was it kind of a bust?
3) Also I was trying to think of some fun games like pulling naughty things written on paper out of a bag, never have i ever, truth or dare, 20 questions, all for token prices.
What do some of you guys who are experienced with making games for your fans do to make the game fun and interesting? and what would you suggest for pricing? (I've been experimenting with pricing as I'm new & don't worry! I muted the guests and basics in my chat already )
Thank you for your feedback ! I know it's really a learning process but all help is appreciated