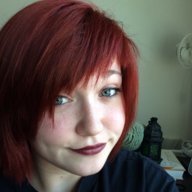 I haven't posted recently, hopefully will be back soon!
Inactive Cam Model
Oct 15, 2015
107
127
48
26
Twitter Username
MFC Username
ManyVids URL
All right...now that I saw Magic The Gathering the the Video Games Thread I needed to create a pokemon one! I love the video games...but my true passion lies with the cards. I love traveling the country and playing pokemon with all of my friends at tournaments and online!

So who else plays? What is your fav deck in the current format (Standard XY-Breakthough)? Mine is a vespiquen-zoroark-flareon build.