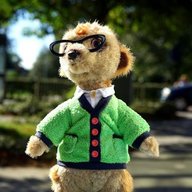 Nov 12, 2017
1,388
1,344
83
Twitter Username
Chaturbate Username
Hmm... Stay tuned? Should people who want offline messaging get their hopes up?

That was their responses 10 or so minutes ago.

View attachment 84450
I liked this before on my phone but didn't respond.
I truly hope they are doing this, and from those comments it seems like they are finally.
I really hope they manage to take their time with it and not just rush it to have it implemented. I'd love it to be done properly and take an extra month or 2, rather than be rushed and ruined.
Basically, it'd be great for them to build the foundation for an offline message system, which allows them/models to opt in/out of other features for it. For example is the model allowing PMs from anyone who is able to give them (Supporters, Fanclub, Mods). Is the model able to charge XX per PM, XX per X Pms received.. can the model include/exclude/block users from EVER sending them a PM (maybe include tippers/friends to never have to pay per PM, even if that option is enabled)... there are solo many possibilities for this and I truly hope CB can think about them all, from BOTH sides, to benefit both the model, the tipper, the 'friends'... they may make it so FRIENDS (you follow them > they follow you = friend) can PM you free, or it can ONLY be friends to send/initiate PMs.
All of these options would be ones to enable or disable, but like i said, there are many I can think of, and I bet there are many options models and you other perverts (I'm allowed to say this, it's okay.... I am one too
) can think of too.