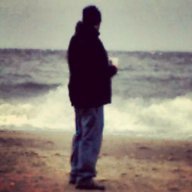 Nov 6, 2015
138
138
93
Twitter Username
MFC Username
Chaturbate Username
So this review was spawned by this previous forum thread:
https://www.ambercutie.com/forums/threads/have-you-ever-had-nice-ice-cream.32064/page-3#post-958827
To which no one was really able to give
@Guy
an answer if Nice! Ice Cream is good. Well enter Useful-Title willing to give most anything a try once. So here is my review of A pint of Vanilla Bean.
First, the name of the brand is an oxymoron for how it really tastes. I was only able to stomach two spoonfuls before I had to throw in the towel. While it had specks in it that appeared to be vanilla bean, it tasted like pure artificial flavors and had an off putting after taste.
Would I recommend this to someone? No.
The only people I would recommend to buy this, are the guys who show up after a cum show has started and start trying to direct the show without tipping. Those people deserve bad ice cream in their lives!
So yes, I still stand by my stance of "Do not buy your pharmaceuticals and ice cream from the same place"!