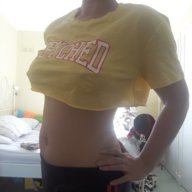 Sep 3, 2017
23
3
1
Twitter Username
Tumblr Username
Streamate Username
Chaturbate Username
Hi y'all,

I am new, posted a few times. I've been browsing through video questions but I have one I haven't seen answered. I am all set to start looking into making clips to sell (been on chaturbate a couple of weeks) until I mentioned this to a pal who has a background in video editing, asking him if he could recommend any free software. He got all intense on my ass asking what kind of computer I use. Now I cam (and plan to make videos with) my logitech c920 but my laptop is just a regular low-grade HP 250 G3 - it's worked fine for netflix, uni work and camming so far. He was horrified and said there was no way my laptop would be able to handle video editing. I was a bit thrown - I mean, I'm planning to make 15 min porn clips, not 3 hour motion pictures.

Sooooo my question is, do you all have special laptops out there? I surely can't be the only cam girl with a bog standard deal? What kind of quality should I be aiming for here? Is he right? should I not be making videos? Or is that just bonkers video-nerd madness and I should just use the equipment I have and produce whatever quality I can?

Opinions welcome, especially encouraging ones.