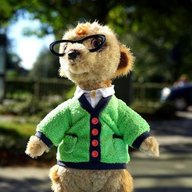 Nov 12, 2017
2,420
1
2,518
113
Twitter Username
Chaturbate Username
I am unsure of anywhere else but on Chaturbate people seem to do one of 3 things for their locations:

1) Put their real country
2) Put a fake country
3) Try be funny or witty


Now, looking at #3 it seems to always be the same few things, the couple that spring to mind are "in your dreams/world/room", "Chaturbate", "the internet", "heaven"... and others quite typically like these - you know them, I am sure.

With these funny or witty or clever ones, I honestly don't think I have seen anything original or unique - they are all the above or variations thereof.
Have you seen any that's funny, smart or different?