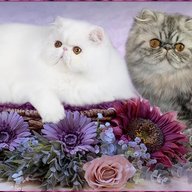 Feb 6, 2018
66
56
23
Twitter Username
MFC Username
"They chose the one nearest a gold-coloured cauldron that was emitting one of the most seductive scents Harry had ever inhaled: Somehow it reminded him simultaneously of treacle tart, the woody smell of a broomstick handle, and something flowery he thought he might have smelled at the Burrow. He found that he was breathing very slowly and deeply and that the potion's fumes seemed to be filling him up like drink."
—The aroma as smelled by Harry Potter

In the Harry potter universe Amortentia was a love potion that reminded the brewer of characteristics or people they loved so of course:

If you brewed Amortentia what would it smell like?
If someone brewed Amortentia and you were their object of their love, what would it smell like?


So for example,
My brewed Amortentia would smell like chocolate, dark roasted coffee, and coconut butter
If a Amortentia was brewed by someone who loved me they'd probably be smelling fresh bread, grapefruit, and tea

What about everyone else?