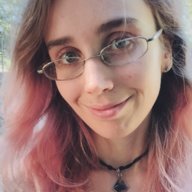 Jun 28, 2016
57
76
103
Twitter Username
Tumblr Username
Chaturbate Username
Hello everyone!

I searched for this, but only found things about generators for MFC, which I don't use. I started camming tonight on Chaturbate- it went great! The only issue I had is my partner, who was watching and modding, alerted me to the idea that someone who was tipping quite a lot (cleared a good portion of my keno board) might be using fake tokens or something. A few camgirls they are friends with have had issues with cashing out and then the tokens being fake, so Chaturbate takes them out of the model's next check, leaving them in the negative.
My question is: when do I suspect this is actually happening? What do I do? I was thinking of contacting Chaturbate support and explaining the situation so the can verify them for me somehow. I'm just trying to be wary. I'm flattered and happy, and want to believe the best in people, but I've heard and seen enough to know I need to take steps to protect myself and prevent issues.

Has anyone had experience with this? Thank you for the input!