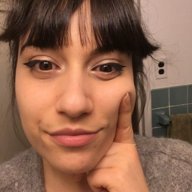 Jan 27, 2019
48
27
8
Twitter Username
Clips4Sale URL
hi! I hope it's ok to post this in "cam chat" because I didn't see a section for clip sites.

I started a clipstore on c4s this week (after being on manyvids for 9 months) and I'm pretty jazzed.

I guess I'm just posting to see if anyone has general "things I wish I knew when I started" advice/ etc. (I believe there's an extensive thread in the models only section but I don't have access to that)

I'm going to be doing mostly latex glove clips because I've already had success doing them on mv, and i really enjoy the aesthetic of them.

I already like that members don't even have names when they buy your content-- like, I do enjoy messaging with members on manyvids, but there's something kinda refreshing about getting a sale and having it just be a transaction on c4s.