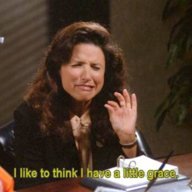 Oct 21, 2017
20
4
1
Twitter Username
MFC Username
Streamate Username
hi I'm fairly new to camming

1. I've mostly been at MFC. I dance, I try to keep up conversation, I promote oil shows and all sorts of games and shows & have a tip menu on my whiteboard, but I'm having trouble getting paying customers in my room. Occasionally I'll have a good few hours where I get group shows and privates but a lot of the time it's people lurking & messaging and not tipping. There have been a few times where I get nice, funny joking guys in my room and having a good group that tips is always awesome but how do I keep up the traffic to my room? How can I get more people to come and watch and tip? I'm not model verified yet unfortunately because I actually just had to go away to a foreign country for a month so that kinda interrupted things /: how do you attract people to your room over others? Are there specific days & times that would be better?

2.Also I was thinking of joking Flirt4Free or chaturbate, things did not work so well with Streamate honestly. Does anyone work there and what can you say about it?

3.Lastly, I stream from my MacBook Pro OSX 10.12.4 and I recently bought a Logitech C270 webcam and installed it. However manycams, smbroadcast, and neither MFC or SM recognize it at all. Anyone have tips on using a usb webcam like this on a Mac?? People have messaged me before with answer but nothing has worked!

Sorry for so many questions! I know there's a lot of threads already!