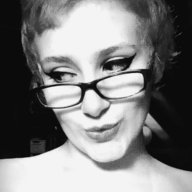 Dec 13, 2016
13
4
16
22
Twitter Username
Chaturbate Username
So, does anyone else remember a few months ago when payoneer/first choice basically closed their doors and left us all in the cold? Well around the same time, Paxum declared that they would have to issue new cards and that the old ones wouldn't work anymore. I applied for the new card right away but have been waiting months and just keep being told 'it's on its way' essentially from the customer support. Without a card, I have to access my paxum funds using a wire transfer which, for someone who does this part time to make up for what a student loan doesn't cover in living expenses, takes such a large chunk of my pay in fees that it is barely worth it.

I tried looking into that epayments.com but a) they don't have any gbp currency option and b) they're not issuing cards at the moment!

TL;DR: I used to do this part time to top up my student loans but payoneer closed, paxum went doolally and now I have no way to get paid because I don't make enough for bank transfers so now I am very poor and desperate, send help XD

Has anyone else been experiencing the same or similar issues?