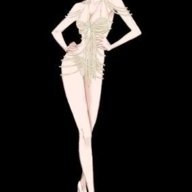 Mar 14, 2016
6
4
1
Twitter Username
MFC Username
This is Charlie,
again.
I'm a cam girl since... I think it's three months by now, but it has happened
a lot
of things since I got here, and I wanted to share to you something.
I've been hacked and scammed a couple of times; my
email
got hacked, my
facebook
account, and I had to
delete everything
and make a new email, new phone #, it was a mess, thankfully MyFreeCams Staff understood everything with love and patience (yes, I'm very proud of this company) and helped me protect my privacy (I highly recommend reading MFC legal stuff, and the contracts, it's awesome)
So... yeah, I want to share to you a little of things that I learned from this:
*Use Firefox as main browser:
they have an amazing security system, with a lot of protection of privacy, you can search for the things that they offer
*Use Facebook Security Log In:
it's something that sends you a message code everytime you connect from a new browser or location
*Use Email Security Log In:
at least in Google Mail they provide you with an email when someone connects from your Mail from a different location
*
Remember that MFC doesn't protect you outside:
I'm talking about Skype/Twitter/Amazon/etc. And if you sell videos to someone these can get online without your notice or consent.
*
Have a different Email for your work:
I mean if in the worst case scenario your MFC account get hacked, at least they can't track your ''real life'' Facebook/Twitter/Blog or your contacts
*
Don't allow ''Ubication'' when you post on Twitter/Facebook:
you can turn it off from the app or Preferences on internet. That goes too in your smartphone, turn it off when you don't use it.
*
If you have something important to remember write it on a paper:
I'm talking about apps like Evernote/Wunderlist. Remember that everything you make on the internet stays forever, so if you want to remember your passwords, don't do it online.
*
Cover your web cam:
I know ths sounds a little paranoid but in the case you have a
hacker stalker
you better be protected when you're not in a show.
I hope this can be helpful and if you have more advices please let me know.
Thank you