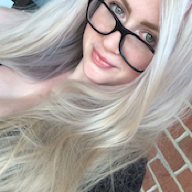 Mar 22, 2015
101
286
93
30
Twitter Username
Tumblr Username
MFC Username
Streamate Username
If this is a DP, I apologize! All the other threads I found hadn't been used in months, so I decided to start a new one...
What book/series are you currently reading?
I recently went through my shelves and purged all of the books I had read and made a stack of my 'to read,' and it's kinda overwhelming

I just finished the Gemma Doyle trilogy by Libba Bray, and my coworker gave me the Beautiful Creatures series (I started, but wasn't feeling it immediately). I also have a few motivational books and a biography of Jackie Kennedy Onassis...soooo just curious to see what everyone else has on their list!