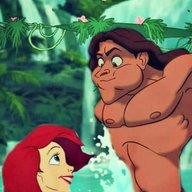 Feb 17, 2020
26
3
1
Twitter Username
Chaturbate Username
Hey guys, we've been caming for about 3 months now... But on Saturday we got banned from chaturbate..
Which is super sucky cos we've built up a small fan base, 5k followers, and have a fair few regulars in our room, we can't seem to find out why we got banned yet, but it maybe due to too much alcohol on set or imitating sleeping.. Neither of which we even knew where the rules.. Because like most peeps, we didn't read the rules
... Now I've been banned I've looked through them all and seen all the things that aren't acceptable on cam.
Anyways so basically, if our ban doesn't get overturned, we are wondering which is the best next site to use? That's like chaturbate, because we like the way its layed out and the way you react with fans.
Cheers