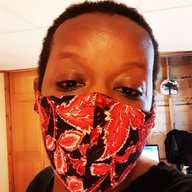 Sep 30, 2020
145
122
16
33
Twitter Username
Chaturbate Username

I don't know about anyone else, but supporting a politician is a sex worker seems like a very risky move. The only ones I've seen overtly support politicians have been Trump supporting models, and before the election they were making good tips. They don't seem to be doing as well afterwards - but I'm saying that after some very short observation.

I've seen a lot of models support a political stance, and that seems a lot less risky than supporting a politician. And I'm saying that regardless of who it is, but we're all clear on the problem of a sex worker supporting trump. you might be thinking that you don't understand why a sex worker would support biden, but Trump was trying to be a dictator, whereas Biden is trying to be a president. Of course, we still have our own going issues with the fashion that we already have in our country, but there's a difference between the light fashion that we have now in the full blown fascism we were heading to under dictator trump.

supporting what was almost a completely fascist dictator and a whole new regime of our time doesn't really seem like the wise thing to do. Especially after that would be dictator lost. But no matter what politician you support, there's always going to be the pros of the people who also support that politician having money, and the cons of constantly getting spammed and trolled by people who hate that politician. I don't see people get slammed for their stances as much as I see them get shamed for supporting specific people.

I'm not crazy about Joe Biden come all harris, but if I thought other Joe Biden come out here supporters had money, I probably would have put their stuff in my background for more tips at the cost of getting shit on by Trump supporters. then again, I don't know if I'll be able to say that for too much longer with this GameStop/ AMC stock shenanigans, Biden/ Kamala supporters probably got money now!

With that being said, where are y'all sitting about this issue? It doesn't necessarily have to be about Joe Biden or Donald trump. Where do you sit on camming models supporting specific politicians, or expressing their general political views without a specific politician?​