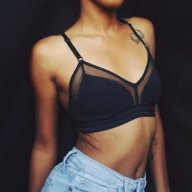 Nov 2, 2018
14
14
3
25
Chaturbate Username
I'm brand new to CB as I've only broadcasted 4 times so far, but already I have a couple of regulars that have asked me about Twitter and whether or not I have an account.

Does anyone have suggestions on how to go about creating a Twitter, or even an Instagram or Snapchat as a model for your shows? And are any one of them better than the others, or should I be utilizing all three? Also, do I share the links to these platforms on my bio or should I be charging folks to access them?

I'd love to really take my cam job seriously and figure out how to market myself properly, so any and all advice would be much appreciated.