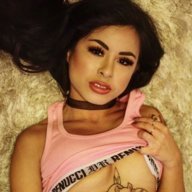 Jan 17, 2017
55
44
23
Twitter Username
Tumblr Username
Chaturbate Username
Hey y'all!
I design graphics!
I can create all the graphics for your
Chaturbate
profile, your
Niteflirt
profile, your
anything
profile!
I can make you a flashy GIF banner, I can make you a custom logo/watermark, I can make graphics for your personal website, and much more!
Not only will I provide you with custom graphics, I
also
provide the HTML necessary to put your profile together.
Here are some examples of my work!
Profiles that I've designed:
Logos that I've designed:
Get in contact with me to inquire about pricing! I ask for a flat fee based on how extensive/complex the project is, and I
do not stop
working on the design until you are fully satisfied with it!!
Email:
dirtylittleivy@gmail.com
Twitter:
@dirtylittleivy
Or, message me on this forum!