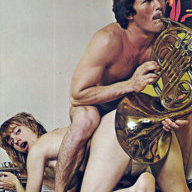 Feb 25, 2017
318
393
48
Twitter Username
I am shocked nobody made a thread about Pornhub's efforts to help cam models decide to have their content posted there.
Thoughts? Anybody tried it with success?
Taking it from the thread on stripperweb it apparently isn't very profitable in itself - the only way to make any money is for pornhub to feature it and it makes pennies - but is it good as a marketing tool? It seems obvious it would be 'yes' considering the traffic but the audience is quite used to not having to pay for porn.
And how are the cams?
Last edited: