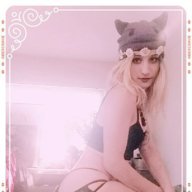 Sep 5, 2017
91
54
28
31
Twitter Username
MFC Username
Chaturbate Username
I have a c290 and c615 Logitech webcam and they have literally stopped working for no apparent reason. I had Windows 10 ibut switched over to Linux to try and get my wibcam to work, and sometimes a streaming cam site will detect it, but it ill almost immediately freeze and malfunction. This happens on BOTH of my laptops (the linux one and a Windows 7 one), and I'm just at a loss. I see all of these models having no webcam issues whatsoever, but I can't get any of the good ones to work. I'm about to buy a Microsoft webcam just to see if it would work with my computers (i also ordered Windows 8.1 to see if that will fix my problem).
I've tried installing and updating every driver I can think of, but nothing has worked. It's so frustrating! >_<
Anyone have any advice or experience a similar problem? This all started when Windows 10 updated around September 1st, and my webcams have been screwed ever since.
Or does anyone have any ideas on the best webcams out there that are a reasonable price (ideally $50 or less) that are NOT Logitech webcams?
Oh, and my built-in laptop webcam works, and it's decent, but I could definitely do better with a separate external HD webcam. Not to mention for some reason the built-in microphone sometimes sounds like shit, especially on MyFreeCams for some reason.
Help please?