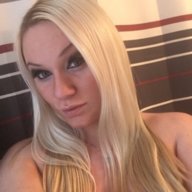 Mar 16, 2018
30
25
8
24
Twitter Username
Chaturbate Username
Hey All,
So today someone attempted to scam us into giving them a show on skype. They contacted us through Twitter and offered a couple ways of payment including Amazon GC's and Google Pay. After numerous dm's back and forth, me trying to get him to use CB's payment method or trying to get money through Snapchat Pay (since its pretty anonymous), we finally agreed on just accepting an Amazon Gift Card. After some DM banter back and forth and him saying he was going to send the email, we got an email in our SPAM (of course after he said make sure you check all your folders including spam). Long story a bit shorter, we tried to verify the GC on Amazon and saw the email came from mail.com not Amazon itself. Called him out on it and Poof We were instantly blocked on twitter.
So I guess the purpose of this thread is to maybe help other cammers with possible fraudsters online and posting their info on here to avoid it happening to someone maybe a little more naive.
So i'll start out
Twitter handle: @jhillside2
[redacted - Amber]
Tried to do skype show offering fake Amazon Gift Card.
-Rachel Lee Ray
Last edited by a moderator: